There are numerous types of waste, both biodegradable and not. As a result, proper waste categorization and disposal are critical. Biodegradable and non-biodegradable waste can be categorised. Knowing the types of wastes can help prevent waste disposal-related risks and threats.
Biodegradable
Exactly What Does It Mean To Say Something Is "Biodegradable"?
The term "biodegradable" refers to a substance that can be broken down by bacteria or even other organisms in the environment without causing pollution.
This type of waste material can be degraded by microbes (e.g. bacteria, fungi, and a few other types), as well as other natural factors (e.g. temperature, UV, and oxygen). Food scraps, kitchen waste, and other organic materials are a few examples of this type of waste. Complex substances are broken down by microorganisms or other abiotic factors, resulting in the release of simpler organic matter. A whole process is natural, and it can be fast or slow depending on how long it takes. As a result, biodegradable wastes pose few environmental concerns or risks.
Examples
Even though huge amounts of waste are being dumped, they may pose a threat to life in the future. Composting can help people avoid this problem. The biodegradable wastes have been placed in a composting pit & covered for a period of time to decompose. Their decomposition and use as manure for agriculture is due to the impact of microbes As a result, there will be less waste to dispose of in landfills.
What Exactly Is Biodegradable Sewage?
Biodegradable waste is a form of waste that can be degraded by the other living organisms, typically from plant & animal sources.
Green waste, food waste, waste paper, and biodegradable plastics are all examples of biodegradable waste typically occurring in municipal solid waste. In addition to human excrement and animal excrement, biodegradable wastes include manure, sewage, and slaughterhouse waste.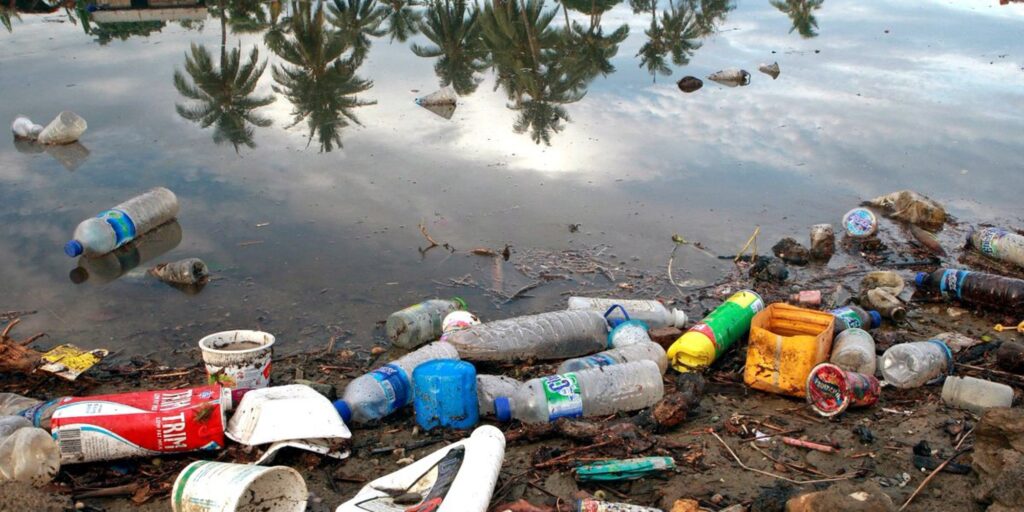 Non-Biodegradable
What Does The Term "Non-Biodegradable" Refer To?
As a type of substance that cannot be broken down into natural organisms, a non-biodegradable material is one that pollutes.
Non-biodegradable waste cannot be handled as easily as biodegradable waste. Natural agents cannot decompose or dissolve non-biodegradable wastes. They've been around for millennia and haven't degraded. The danger they pose is therefore even more grave. Plastics, for example, are widely used in virtually every industry. Increased quality plastics have been used to give such plastics a long-lasting effect. As a result, they were more resistant to heat and had a longer shelf life. Agricultural and industrial products such as cans, metals, & chemicals are just a few more examples. Pollution & diseases like cancer are directly linked to these pollutants. Visit Here to Know about What Is Recycled.
Non-biodegradable wastes must be replaced because they are not environmentally friendly. Scientists have come up with a slew of innovative ideas as part of the search for sustainable alternatives, including biodegradable plastics. Biodegradable materials were combined with plastics to create biodegradable plastics. It is, however, a rather pricey procedure.
Treatments
A biodegradable or non-biodegradable substance can have devastating effects on human life and the environment. Thus, wastes must be dealt with in a proper manner. Every person has a role to play in this, not just the government. Three R's- Recycle, Reuse, and Reduce- can be followed by everyone to do their part in the fight against global warming and pollution. Other resources can be saved as a result of doing this. Remove non-biodegradable items from the trash and place them in a separate container.