Any physical, chemical, or biological alteration to the air is considered an instance of air pollution. Environmental pollutants such as polluting gases, fine particulate matter, and smoke have devastating effects on all living things, including humans and animals.
The atmosphere contains a certain amount of gases. When these gases have a high or low concentration, it is harmful to life. Because of a shift in the Earth's gaseous composition, global warming has been observed.
Pollutants In The Air
Air Pollution Can Be Divided Into Two Categories:
Primary Pollutants
Primary pollutants are those pollutants that directly contribute to air pollution. Sulfur dioxide (SO2), a primary pollutant, is emitted by industrial facilities.
Secondary Pollutants
Secondary pollutants are the result of the mixing and reaction of primary pollutants. A secondary pollutant, smog, is formed when smoke and fog mix.
Causes Of Air Pollution
The following are some of the most significant contributing factors to air pollution:
Burning Of Fossil Fuels
Sulphur dioxide is a byproduct of fossil fuel combustion. Incomplete combustion of fossil fuels produces carbon monoxide, which pollutes the atmosphere.
Automobiles
Vehicle emissions, including those from jeeps, trucks, cars, and buses, harm the environment. Greenhouse gas emissions and human health issues are linked to these major sources of greenhouse gas emissions.
Agricultural Activities
In agricultural productions, ammonia is one of the most hazardous gases. Toxic chemicals emitted by insecticides, pesticides, and fertilisers pollute the atmosphere.
Factories And Industries
Carbon monoxide, organic compounds, hydrocarbons, and other chemicals are primarily produced in factories and other industrial settings. Those pollutants are emitted into the atmosphere, lowering its quality.
Mining Activities
Large machinery is used to extract minerals from the ground during the mining process. As well as polluting the air, the dust and chemicals that are emitted during the process also have a negative impact on the health of those who work on site and those who live nearby.
Domestic Sources
Toxic chemicals from household cleaning products and paints are released into the air. The new paint on the walls emits a noxious odour because of the chemicals in the paint. Besides polluting the air, it has a negative impact on breathing.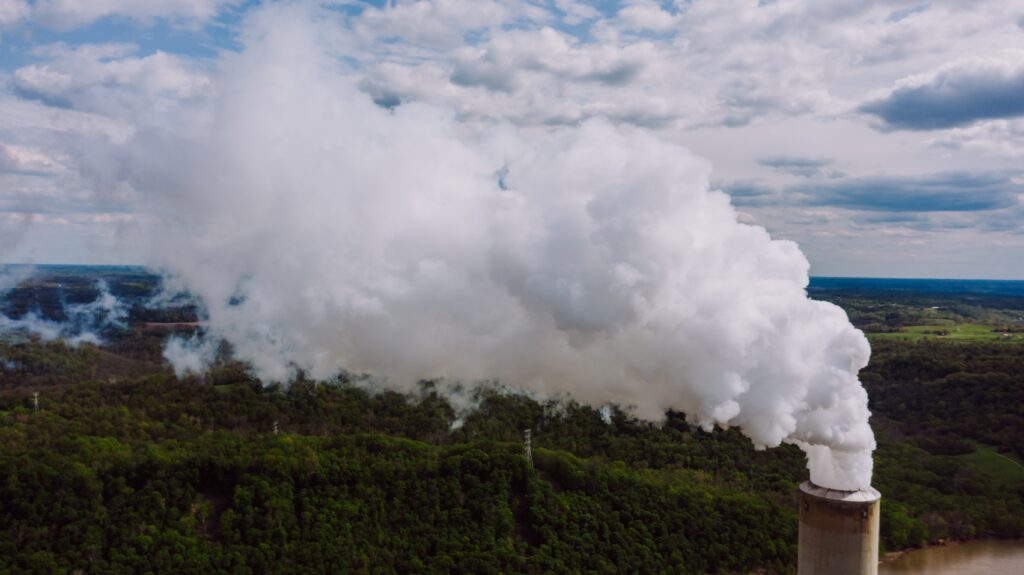 Air Pollution's Negative Effects
Air Pollution Has A Number Of Detrimental Effects On The Environment, Including:
Diseases
Humans are suffering from a variety of respiratory and heart ailments as a result of air pollution. The number of people diagnosed with lung cancer has steadily increased over the past few decades. Pneumonia and asthma in children are more common in areas with high levels of pollution. Air pollution causes numerous deaths each year, whether they are the result of the pollution itself or other factors.
Global Warming
There is an imbalance in the gaseous composition of the air due to the emission of greenhouse gases. The earth's temperature has risen as a result of this. Global warming is the scientific term for this rise in Earth's surface temperature. This has resulted in glaciers melting and sea levels rising. Many areas have been completely submerged.
Acid Rain
Air pollution is a result of fossil fuel combustion, which produces harmful gases like nitrogen oxides and sulphur oxides. Human, animal, and plant life are harmed by acid rain, which is formed when water droplets combine with pollutants and become acidic.
Ozone Layer Depletion
The primary cause of the thinning of the ozone layer is the discharge of chlorofluorocarbons, halones, and hydro chlorofluorocarbons into the atmosphere. The sun's harmful ultraviolet rays are not blocked by the ozone layer's depletion, resulting in skin and eye problems for many people.
Effect On Animals
The aquatic life is harmed by the air pollutants that float in the water. Animals are also forced to leave their natural habitats due to pollution. A large number of animal species have been wiped out because of this. Read here to know about Dumpster.
Air Pollution Control
Air Pollution Can Be Controlled Using The Following Measures:
Avoid Using Vehicles
Short-distance driving should be avoided. As a result, they should use public transportation to get around. Not only does this help to keep the environment clean, but it also saves energy.
Energy Conservation
To generate electricity, a large amount of fossil fuels are burned. Switching off electrical appliances when not in use should always be remembered. Individuals can help the environment by reducing their carbon footprint. CFLs and other energy-efficient devices also help to reduce pollution.