Toxicity Levels In Soil That Are Abnormally High Are Referred To As Soil Pollution.
Due to the numerous health risks it poses, this is an important environmental issue. Soil contaminated with high levels of benzene higher risk for developing leukaemia. Soil pollution can be seen in this image, which shows the discoloration.
Humans and other organisms can be poisoned by the chemicals found in soil. The concentration of these substances in unpolluted soil, on the other hand, is not high enough to be harmful to the ecosystem. Soil is considered contaminated whenever the density of one or more of these toxic substances is large enough to cause harm to living organisms.
A Combination Of The Following Factors Contributes To Soil Pollution:
Over- Or Under-Applying Pesticides In Agriculture
Excessive Use Of Industrial Resources
Inefficient Waste Disposal Due To Ineffective Waste Management.
Soil Remediation Is A Complex Process That Is Made More Difficult By The Degree Of Contamination In The Soil. Remediation Will Require More Resources As Contamination Levels Rise.
Why Do Soils Become Polluted In The First Place?
Soil pollution could be divided into two broad categories: abiotic and biotic.
Contamination Of Soil Due To Natural Causes
Soil Pollution Caused By Human Activities
Soil Pollution Due To Natural Causes
Some pollutants have been naturally managed to accumulate in soils in extremely rare circumstances. Because of the atmospheric deposition of soil, this can happen. Precipitation water transport of soil pollutants is another possibility for this soil type pollution.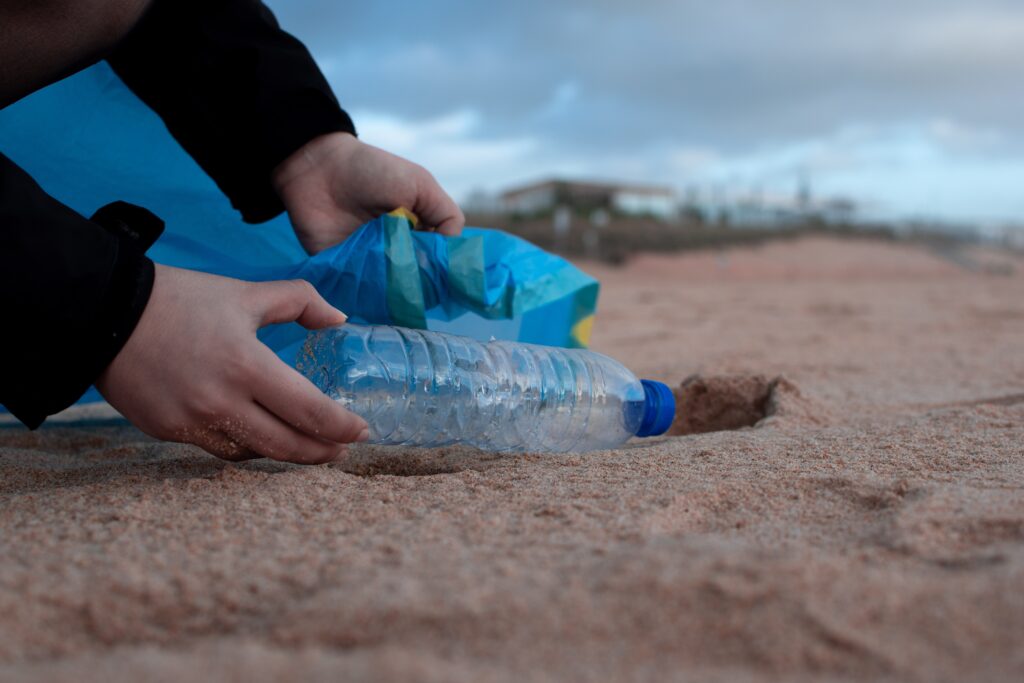 Perchlorate anion (ClO4–) is an example of primary soil pollution in the some dry, arid ecosystems. Under certain environmental conditions, some contaminants can be generated in the soil. This is important to note. A thunderstorm can produce perchlorates in soils that contain chlorine and other metals, for instance.
Soil Degradation Caused By Humans
The vast majority of soil pollution cases are caused by human activity. There are numerous human activities that can cause soil contamination. The following is a list of some of these processes.
Asbestos can be released into the surrounding soil during the demolition of old buildings. What Does It Mean To Say That Water Is Polluted? See Here…
Additionally, the soil can be polluted with hazardous levels of lead when lead-based paint is used during construction projects.
During transportation, spills of gasoline and diesel fuel can introduce petroleum-derived hydrocarbons to the soil.
Distribution of metallic contaminants from metal casting factories is a common problem.
Heavy metal contamination of land can occur as a result of underground mining practises.
The soil can be severely contaminated if highly toxic industrial and chemical waste is not properly disposed of. As an example, toxic wastes that are stored in landfills can seep into the ground. There is a risk that this waste will contaminate groundwater as well.
Hazardous chemicals can be found in pesticides made from chemical compounds. Chemical pesticides can pollute the soil if they are used in an excessive or ineffective manner.
Urban sewage can contaminate the soil as well. Carcinogens have been found in these wastes.
Nuclear waste, e-waste, & coal ash are all potential polluters of the soil.